Start small, think big
The odds are stacked against small businesses, but they don't have to be. At Hopscotch, we're bringing fresh perspectives to old problems and shaking up an industry that's dominated by banks and legacy payment providers. Challenging the status quo requires vision, ambition, persistence, and a little vive la révolution.
Do you have what it takes?
Our vibes and values
Curiosity
Really understand the problem, then try to solve it. Learn before you leap!
Collaboration
The ability to play well with others is a gift, the ability to work well with others is divine.
Imagination
Don't be afraid to get creative and off-the-wall with your approach. Weirdos wanted.
Fortitude
We're a small team but what we lack in numbers we make up for in determination.
Optimism
The first step to improving an imperfect system is believing it can be better.
From the team
The culture at Hopscotch is refreshing. We're a group of thoughtful, motivated people working together to get to a common goal.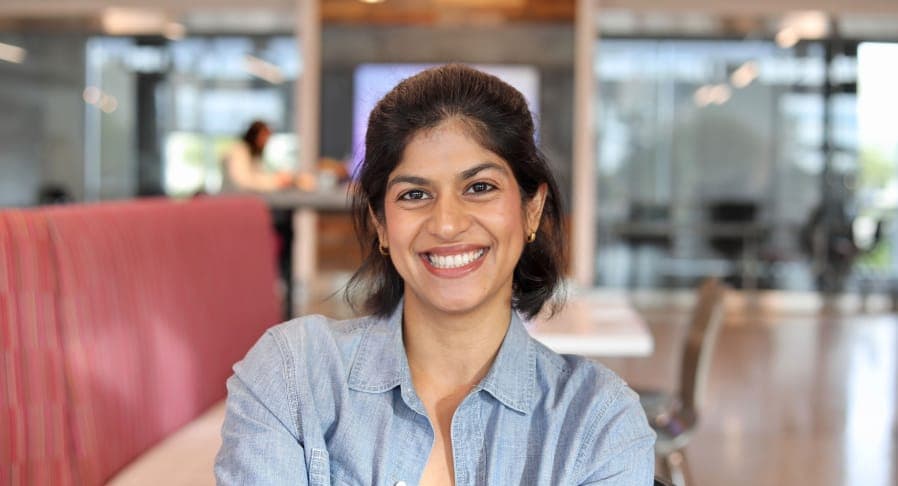 "I work with a wonderful team at Hopscotch. This job gives me flexibility and fantastic work-life balance, as well as the opportunity to tackle problems that grow my skill set."
Harika
Senior Software Engineer
"It's inspiring to work with a team who believes in the product and uplifting the SMB and freelance community. This is a supportive environment—when you have a new idea, the team hypes you up and encourages you to build."
Employee experience
Company culture at Hopscotch is grounded in meaningful benefits (no kombucha on tap, sorry) and competitive compensation packages.
Unlimited PTO
Regular R&R is a must! 2 weeks minimum vacation required.

Hybrid work policy
WFH or WFO—both styles of work are available to all employees.

Team lunch
Once-a-week catered lunch is the perfect time to compare Netflix queues.

Tech stipend
Hopscotch sets every employee up with $3K worth of equipment.

Health and wellness perk
Get $150/month for yoga, workout classes, or meditation.

Insurance
Hopscotch offers health, dental, and eye insurance plans for you and your family.

Retirement plan
Save your pre-tax dollars with an employer-sponsored 401(k).