Payment Fraud: What is it and How Can it be Prevented?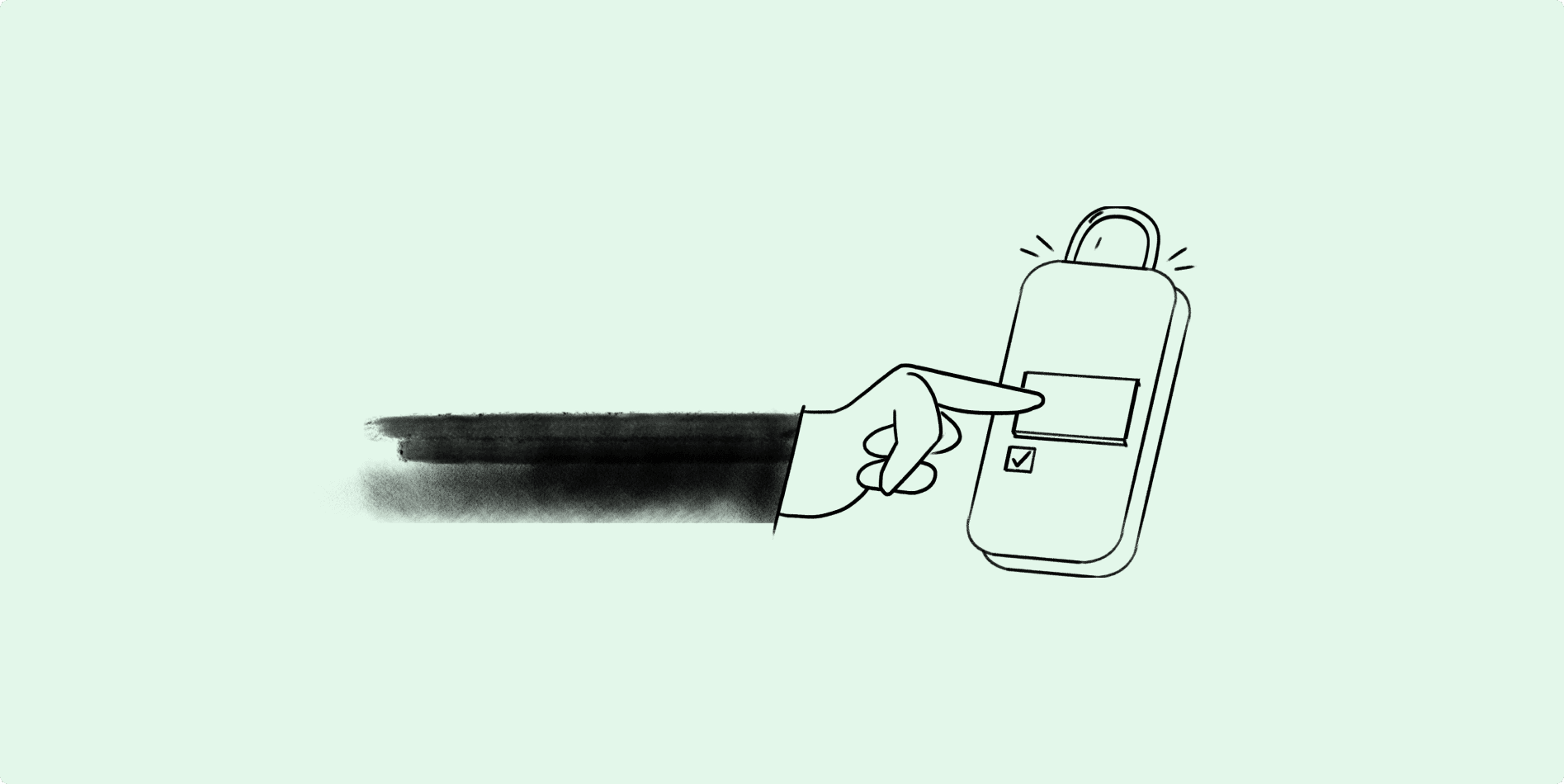 What you'll learn
What the most common types of payment fraud are and the warning signs
How to tell if you have experienced fraud in your business
How to safeguard your business against payment fraud
You might assume that fraud only happens at larger business organizations with significant revenue or valuable financial data on the line—but all types of businesses can be vulnerable to fraud. When it comes to cyber security and payment fraud, the small business community tends to have fewer resources at their disposal which increases their risk to bad actors.
Scams are increasingly sophisticated, and preventing payment fraud should be a priority for any business that wants to protect its financial data and revenue. Use these best practices to help determine if your business is experiencing fraud, and what you can do to safeguard your business against payment fraud. 
What is payment fraud?
Payment fraud occurs when a bad actor steals private payment information from an individual or a business. Payment fraud tactics can be deceptive—fraudsters commonly trick or manipulate their targets, then use their information to carry out a false or illegal transaction.
The most common forms of payment fraud include:
Invoice fraud
This type of fraud commonly occurs when a fraudster convincingly replicates an invoice that tricks a client or customer into sending funds to the wrong entity. If you're paying a vendor or contractor, make sure to cross-reference the company information listed on the invoice, as well as the contact information. Businesses might fall victim to invoice fraud if the fraudster was able to hack the systems of the invoice sender, replicate the invoice, and resend it to the unknowing recipient under a false identity.
ACH fraud
Email phishing is the most common way to execute ACH fraud—a bad actor will send an email attempting to trick certain parties into revealing their banking details. An easy way to identify a possible ACH fraud is by setting limits on ACH amounts, opening up an account specifically for ACH transactions, and monitoring that account regularly for peculiar activity.
Wire fraud
Since wire transactions occur in almost real-time, fraudsters can earn a quick buck with wire fraud schemes. The typical strategy here is to impersonate a client of the targeted business, and get in touch with someone at the company who has the power to authorize wire payments. The email that comes through may look like a legitimate request for payment, but the money will be sent to the fraudster. Due to the immediacy of wiring funds, company finance departments should always carefully review each wire request that comes in. Once the money leaves an account via a wire payment, it's very difficult to recover.
Credit card fraud
As a company grows, it may decide to issue business credit cards to key stakeholders, purchasing managers, etc. When this happens, it increases the number of cards that could be compromised through payment fraud. Companies should proactively set the rules and regulations of their business credit cards (like defining what qualifies as an approved purchase) and set standard protocols for the organization of receipts. It doesn't hurt to review credit card statements regularly and reconcile any unusual payments with the employee to whom that card is assigned.
Check forgery
Forging checks is a common and relatively easy tactic for fraudsters (which is just one of the many problems with this payment method.) In 2019 70% of U.S. organizations reported some kind of check fraud for a combined $18 billion in losses! If your business hasn't done so yet, make the steps to remove paper checks from your invoicing and bill pay process, and adopt a more secure way to send and receive funds.
Safeguarding your business against fraud,
Unfortunately for business owners, it's likely you'll have to deal with attempted payment fraud at some point. As digital transactions grow in popularity, so does the sophistication of fraudulent tactics. Fortunately, there are tried and true ways that you can enforce business fraud prevention.
Train your team
As part of the onboarding process and regularly scheduled professional development sessions, designate time to train your staff about the common signs and tactics of business fraud. This is especially important for anyone who will be authorized to execute payments on behalf of the company, and/or carry a credit card.
Encrypt sensitive information
Be intentional with how information gets sent and stored, and encrypt key information wherever possible. Adopt an email platform that allows attachments to be sent as encrypted files. Look for companies that use AES 128-bit and SSL 256-bit encryption to send and store sensitive information.
Monitor transactions carefully and regularly
Depending on the size of your company, you may need to monitor your business transactions monthly, weekly, or daily. Keep an eye out for any payment that doesn't make sense, or that seems irregular to the patterns of your business. When most companies get large enough, they hire dedicated finance professionals to do this as a full-time job. If you own a small business or operate as a solopreneur or full-time freelancer, you'll need to set up good payment processes to protect your business.
Get rid of paper checks
As discussed previously, check forgery is one of the easiest ways to commit payment fraud. As AP/AR platforms evolve, digital transactions are proving to be more reliable and secure for small businesses.
Never let your guard down
As fraudsters keep innovating and coming up with new ways to attack hard-working businesses, you'll have to implement stronger protocols to protect your operation. From dual authentication to randomly generated passwords, being intentional and proactive with your fraud-prevention plan is the best way to avoid disaster.
Protect your business with Hopscotch
Hopscotch has built its platform to be safe and secure for the small business community.
The latest encryption and security technology protects hopscotch transactions. By partnering with Plaid, Hopscotch can facilitate payments without ever having to expose a business's bank information
Ready to upgrade your payment process and transact securely? Sign up and verify your Hopscotch account today.