Invoicing for Graphic Designers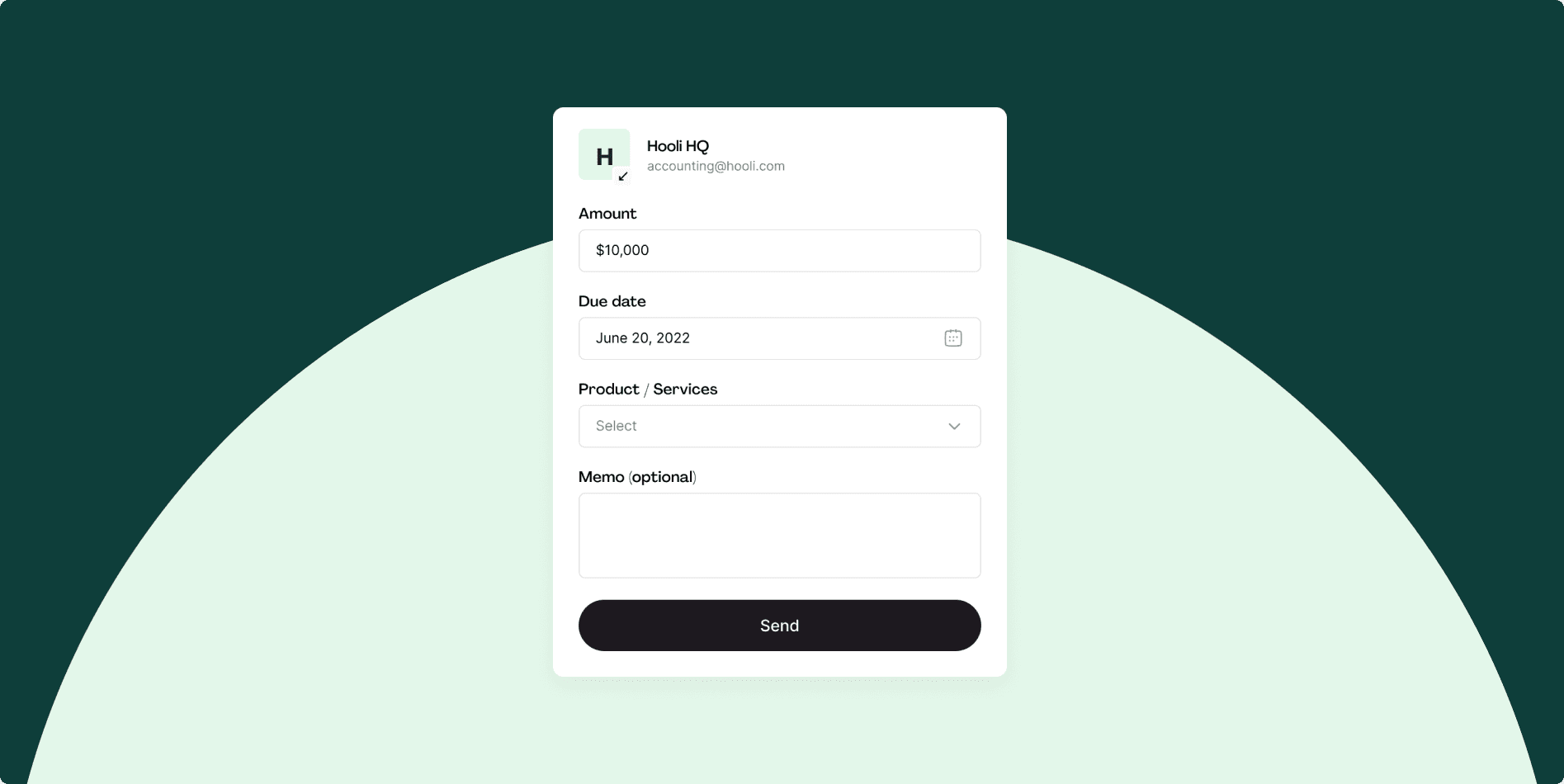 What you'll learn
Common invoicing mistakes freelance designers make
Tips for getting clients to pay you sooner
How Hopscotch simplifies the invoicing process
Introduction
If you want to run a successful freelance graphic design business, you need to set up great invoicing and bill pay processes. Having an effective system in place will make it easier to maintain accurate records of the money coming into and going out of your business.
Without an effective invoicing process, staying in control of your finances or growing your business is challenging. Automations are a great way for freelancers to simplify their finance stack and reduce the admin side of things. With the right invoicing platform you can create, send, and manage payments more efficiently. Let's walk through everything you need to know about invoicing and picking the right platform to help manage your payments.
Freelance invoicing 101
An invoice is a financial document from a seller to a buyer that describes and requests payment for the goods or services provided in a transaction. A properly drafted invoice for a graphic designer should generally include:
• The delivery date of service or product
• An itemized list of products/services rendered
• Payment terms (including late payment policy)
• Any discounts applied to the transaction
• A unique invoice tracking number
• Your contact information
Check out our invoicing guide for the full breakdown of what to include!
Common invoicing mistakes
Once you generate and send an invoice to your client, you might think you're in the clear. Just sit back and wait to get paid! But if you're invoicing manually, there are still opportunities for the invoicing process to get derailed. Here are some common invoicing mistakes freelance designers make and how to avoid them:
01. Not following up
It's important to follow up with clients who haven't paid their invoices. Even if you think they will pay eventually, remind them with a polite email, text, or call about the due date and any late fees they might incur if they don't pay on time. Alternatively, find an invoicing platform that sends auto-reminders so you don't have to stress about having those awkward convos with clients.
02. Poor tracking
If you have multiple projects going at once, it's easy to get confused about what invoices have been paid and which businesses still owe you money. If something falls through the cracks for too long, it can jeopardize your cash flow and create bad vibes with clients.
Keep track of cleared and pending invoices (hint: this is easier when you have an automated invoicing tool helping you out!) and make sure you have visibility on cash moving through your business. With Hopscotch, freelancers can see all ingoing and outgoing funds in one place and get updates when payments are complete.
03. Underpricing services
Setting rates can be challenging for freelance graphic designers. Aim too high, and you might not get consistent work to sustain your business. Aim too low, and you'll experience recurring financial losses. This part technically happens before you send your invoice, but getting it right is still crucial to the success of your payment process.
04. Manual invoicing
On top of being a time suck for busy freelancers, manual invoicing increases the chance of errors. Successful freelancers find ways to leverage technology in their daily processes, getting higher quality output from less overall input. Automating invoicing can do more than just save time and improve your financial reporting, though—it can also boost your cash flow and give clients a positive impression of your professionalism.
The best invoicing checklist for freelance graphic designers
If you haven't found the right invoicing tool yet or would like to stick with manual invoices for a while, try Hopscotch's downloadable invoice template. It's designed for freelancers and will help you create the perfect graphic design invoice.
Ready to get paid faster?
No one likes to wait for their money. Here are a few invoicing tips to improve the turnaround time on your payment process:
Ask for payment upfront
Before starting a project, request at least 20—50% of the total cost upfront. Depending on the project's scope, require the rest of the payment in regular installments tied to milestones or in a lump sum at completion. This way you are guaranteed a consistent influx of funds as you work rather than waiting for a big deposit at the end of a project.
Be professional
Conversations about money can be uncomfortable, especially if you don't do a good job of setting expectations at the outset of a client relationship. Try to be upfront about your payment policies, rates, and deliverables associated with the project before you commit. If there are snags or delays with payment, give your client the benefit of the doubt when you follow up. Good relationships are the foundation of any successful freelancing career.
Refuse services
If a client is consistently late or doesn't fulfill their payment obligations at all, you can try  refusing further services or withholding work until they've settled their account.
Automate the process
The business side of freelancing doesn't have to be complicated. Use an invoicing platform to develop a consistent, consistent workflow and keep track of your revenue. Features like invoice linking and auto-reminders can save time and ensure that payments arrive when you're expecting them.
Flow unpaid invoices
If you need to get paid before a client pays you (it happens!) use Hopscotch Flow to unlock revenue from unpaid invoices. You can get paid early and your client will be none the wiser. There's no credit check required, and you'll be able to access funds right when you need them. Use the money to pay your bills or reinvest in other business opportunities—your call.
The benefits of using an invoicing platform
An invoicing platform can help you thrive as a freelancer, especially as you grow your business and take on more clients.
If you stick to traditional invoicing methods, you'll spend hours creating manual invoices every month, risk sending them late or forgetting entirely, and likely make avoidable errors that delay the payment process.
Automation gives you your time back. With an invoicing platform, you can experience:
More time to focus on work
Better client payment experience
Choosing an invoicing platform
If you're in the market for an invoicing partner, think about the pain points and needs that are unique to your business. A large corporation will have very different needs than a freelance graphic designer, and you should try to find a platform that fits into your workflow.
Some of the features a freelancer might be interested in include:
Invoice linking: Link invoices to payments, giving you visibility into how much money you're earning.
Auto-reminders: Automatically send payment reminders to clients who are late on their payments.
Read receipts: Get notifications when clients view your invoices.
Fee-free payment options: Look for an invoicing platform that doesn't charge you for payments. Multiple payment methods: Accept various forms of payment, such as credit cards and PayPal.
Before settling on an invoicing platform, talk to other freelancers and see what they use. Is there anything they love about their current platform? Anything they hate? Reach out to the platforms you're interested in to request demos.
Level up your invoices with Hopscotch
Hopscotch provides the perfect solution for freelance graphic designers who want an effective invoicing process. This platform makes it easy to get paid quickly with features like invoice linking and read receipts. Plus, you can take advantage of Hopscotch Flow which helps you get access to revenue from unpaid invoices right when you need it.
Learn how Hopscotch can make invoicing and bill pay easier for your business, and sign up today to experience instant, fee-free payments.