Hopscotch x QuickBooks Integration: Feature Launch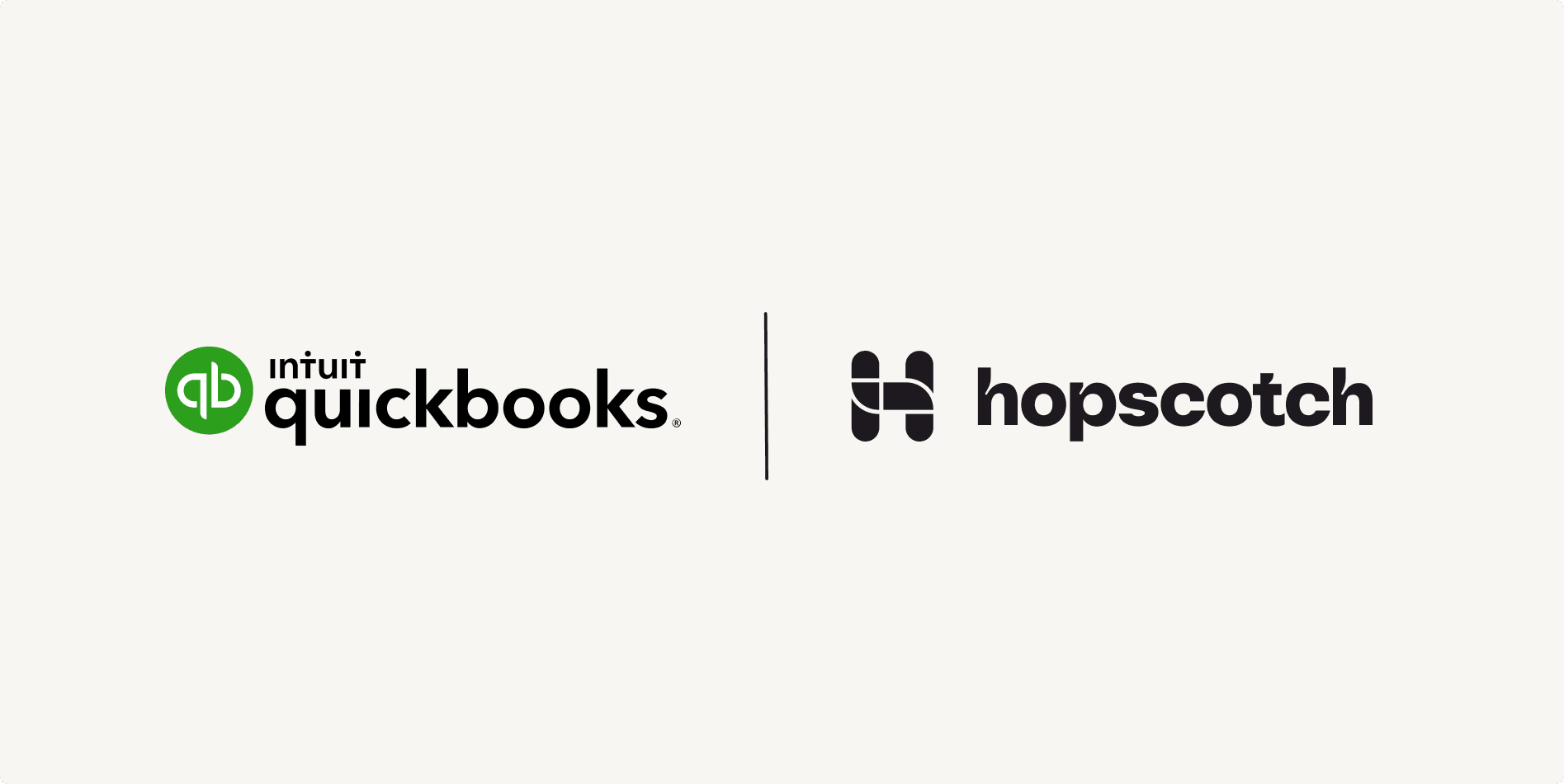 What You'll Learn:
How this integration can save you hours each month closing your books
How this integration can improve the accuracy of your financial reporting
Step-by-step guide to integrating Quickbooks with your Hopscotch account
Stellar news for any small business, entrepreneur, or freelancer using QuickBooks as their primary accounting software: Hopscotch now offers a quick and easy integration so you can stay organized and get the best of both platforms. Unlike QuickBooks Payments, which charges a fee each time you process a transaction (and takes forever…), Hopscotch offers instant, fee-free payments for the small business community.
In other words? You can take advantage of instant, no-fee payments, plus improve your accounting workflows and reporting quality at the same time! Here's how:
Unlock Hopscotch's full potential with Quickbooks
This free, no-code integration only takes a few minutes to set up but cuts hours off your monthly bookkeeping, accounting, and admin workflows. Unlike with other payment platforms, Hopscotch makes it possible to save time and eliminate double data entry.
On top of that, this integration improves the overall accuracy of your financial reporting on balance sheets, cash flow statements, and other customizable reports by ensuring that payment data is automatically reconciled between the two platforms—no chance for human error or oversight to undermine your business.
Transactions in your Hopscotch account are classified with the same tracking categories you set up in Quickbooks, meaning you don't have to worry about record discrepancies or manually syncing any data.
Getting started with Quickbooks x Hopscotch
Integrating your Hopscotch account with Quickbooks is simple:
Step 1: Connect your Hopscotch account to QuickBooks in Settings.
Step 2: From there, any business contacts you have in QuickBooks will be imported to Hopscotch so you can transact with them in the platform—no manual work required.
Step 3: Now you'll be able to pay and get paid instantly in Hopscotch (with zero fees!) and see all payments information automatically reconciled in your QuickBooks accounting profile.
Benefits of Hopscotch x QuickBooks integration
This integration offers tons of value for the small business community.
1. Automate busywork. Send invoices and pay bills via Hopscotch, reconcile all income and expenses automatically in QuickBooks. If something changes in Hopscotch (an invoice or bill gets paid) that data will instantly be reflected in QuickBooks.
2. Stay organized. Classify transactions in Hopscotch using all the same tracking categories you already have established in QuickBooks. When your accounting and invoicing/bill pay platforms match up, your workflow feels like magic.
3. Reduce costs. Say goodbye to bogus transaction fees. Unlock instant, fee-free payments through Hopscotch while maintaining robust records in QuickBooks.
4. Grow your business. Day-to-day improvements can have a cumulative impact over time. With your invoicing/bill pay and accounting tools working together, and more efficient processes in place, you'll have clear visibility on your cash flow and can reinvest the time you save into revenue-generating activities like sales, marketing, and growth.
Ready to get started? Sign up for your free Hopscotch account today and integrate with QuickBooks in minutes.