Getting Paid on Time as a Freelancer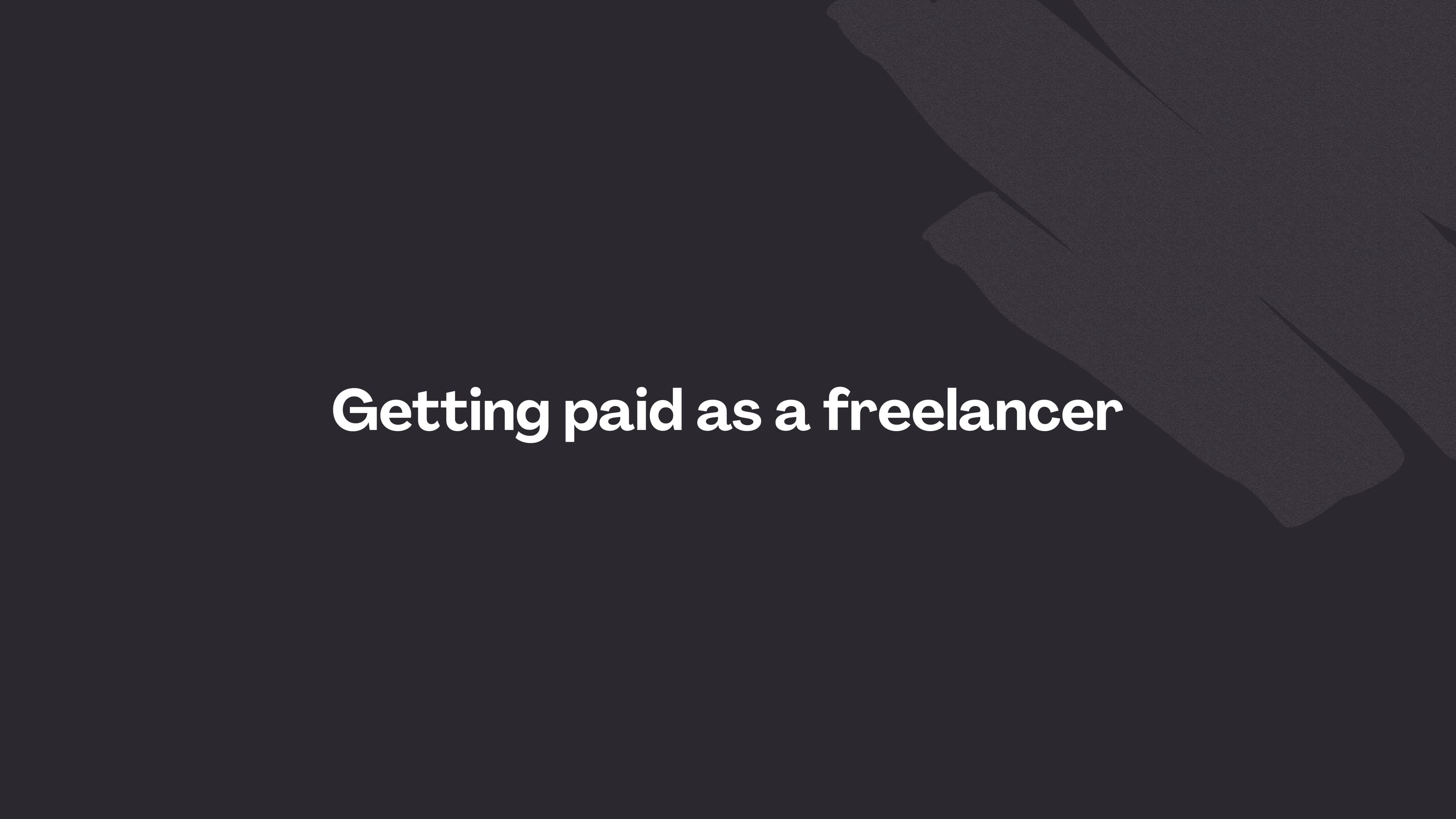 The art of invoicing and getting paid
The life of a freelancer offers significant perks you have 100% control over which projects you take on, you set your own hours and rates, and you can typically work from anywhere. But there are also a few extra responsibilities attached to this style of employment, especially when it comes to getting paid.
While employees at companies get regular checks cut from their payroll department, freelancers and contractors have to send invoices, set up payment methods, and keep track of cash flow in accounting platforms. On top of that, uncooperative clients can sometimes complicate the process (74% of freelancers say they have experienced nonpayment or late payment at some point in their careers!).
Luckily, there are steps you can take to improve your chances of getting paid on time. Let's walk through the guidelines for setting up a foolproof payments process.
What you'll learn
01
How to set up a basic payments process as a freelancer
02
What to look for in accounting platforms and invoicing tools
03
Tips for getting paid on time and optimizing your cash flow