Customer Story
Why a photographer added Hopscotch to her payments playbook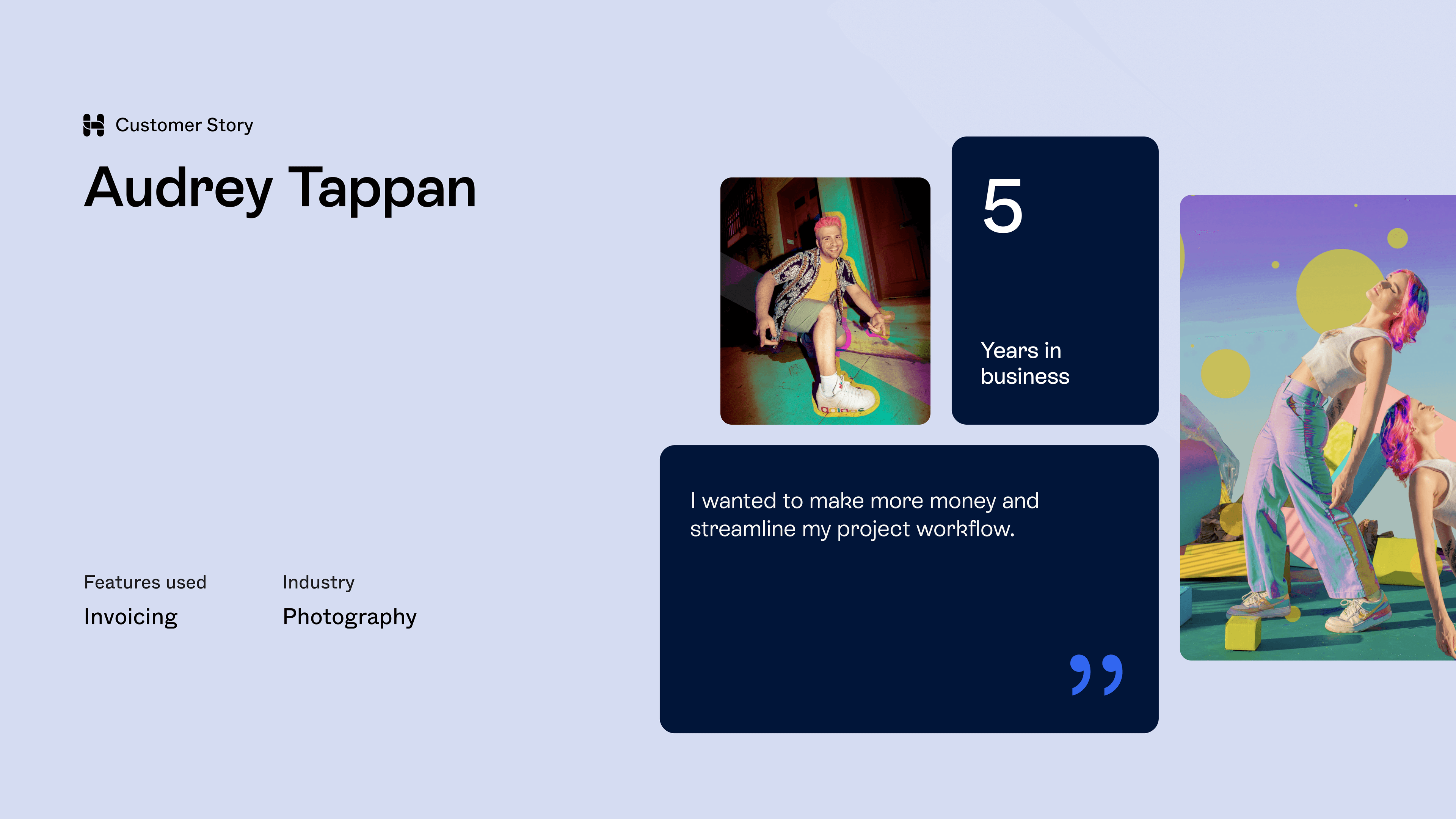 $50
Money saved in fees on a recent invoice
1 billing cycle
How long it took to see a direct impact from Hopscotch
Why a photographer added Hopscotch to her payments playbook
About Audrey
Audrey is a photographer who helps businesses elevate their visual branding for marketing campaigns.
She runs the entire operation as a solopreneur, which means the buck stops with her-literally. If she doesn't do something, it doesn't get done. In between booking clients, long days on set, and editing photos, she also has to manage the business side of things. Aka, get paid.
The Problem
Earlier this year, Audrey was primarily invoicing on a platform that charges transaction fees.
For many solopreneurs, fees can have an outsized impact on success. In fact, poor cashflow is the #1 reason many types of small businesses fail!
Audrey realized she could optimize her payment playbook for efficiency and increase revenue by adding another invoicing option to the mix. "I was tired of paying fees!"
Simple, fee-free invoicing
The impact of better payments
Most solopreneurs could benefit from expanding their payment playbook. Having an invoicing platform like Hopscotch can fortify against high fees and late payments, creating more sophisticated control over cashflow.
It can also help expand the book of business by appealing to clients who prefer easy digital payment experiences.